User information for "Geej15"
Profile
My Controls:
     I
J   K   L

I- Jump
J- Left
K- Kill
L- Right

Having the K key so close to my controls makes speedrunning more efficient and streamlined.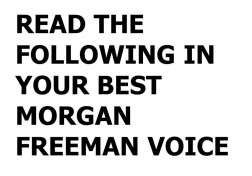 Favorite members of the community:
Fireburnsfree
[nmaps.net]- This Guy rocks. He got me off my feet and making some higher quality maps by playtesting, collabing, and just generally working with me to help me learn some map making skills. You Da man.
Gods_reaper
[nmaps.net] I love when this guy comments on my maps. Hes honest, actually plays the maps and is fun to talk to.
BluePretzel
[nmaps.net]- Him, CapnShazmo, and me have some damned awesome threads on maps, cool guy to talk to.
CapnShazmo
[nmaps.net]- Same as above
Meta_Ing
[nmaps.net] - Awesome dude once you get to know him, even if he is from chicago. Great guy to talk to and an amazing playtester/ collab-er as he is uncannily good at the N-game.
Squibbles
[nmaps.net]- Mapping, IRC, being cool. This guy is good at all of those things. Very fun to talk to and with. And now you're in a list, ferox isnt the only one to have him in a list anymore so he wont be sad any longer.
Favorite mappers:
Fireburnsfree
[nmaps.net] this guys maps are really fun. Like REALLY FUN.
Krashio
[nmaps.net] Love his tilesets
Wizard2
[nmaps.net]- Personally, my God of DDA's
Jasdanu
[nmaps.net]- Everything i aspire to be as a mini-mapper and mapper in general.
Sunset
[nmaps.net]- Fucking awesome maps.
SPEEDRUNS
Runs I'm proud of
223 on
206564
[nmaps.net]-tied Rozers FBF run in non-fbf
249 on
191863
[nmaps.net]- *0th over IZzy by 1 frame (possible max)
79 on
188572
[nmaps.net]- 0th, Izzy tied me leter on
525 on
186940
[nmaps.net]- loved this map and took a long time perfecting the corner jump
693 on
186160
[nmaps.net]- so much fun with the image
Quotes:
"my penis is square" Oleary15 on
This Map
[nmaps.net]
* @golfkid 's nick backwards is dikflog...
Episodes Beaten
00-01-02-03-04-05-06-07-08-09
10-11-12-13-14-15-16-17-18-19
20-21-22-23-24-25-26-27-28-29
30-31-32-33-34-35-36-37-38-39
40-41-42-43-44-45-46-47-48-49
50-51-52-53-54-55-56-57-58
60-61-62-63-64-65-66-67-68-69
70-71-72-73-74-75-76-77-78-79
80-81-82-83-84-85-86
90-91-92-93-94-95-96
100
110
120-121-122-123-124-125-126-127-128-129
130-131-132-133-134-135
140-141-142-143-144-145
150
160-161-162
170-171-172
180
190-191
-MODS-
||||8,_icon,-9^-7^http://i613.photobucket.com/albums/tt218/geej15/snowball_07prod-1.png
I saved a dingo
[nmaps.net]
GEEJ15